Description
Cet article est aussi disponible en: 日本語 English
Contents
Vincenzo Maltempo: 2 Piano Transcriptions (Rachmaninoff)
Andante (3rd movement from Cello Sonata, Op. 19)
Les Larmes (Suite No. 1, Op. 5)
An excerpt of the foreword by Vincenzo Maltempo
The Suite for two pianos Op. 5 was composed in 1893 by a twenty-year-old Rachmaninoff, and it is inspired in its four movements to as many poems by Mikhail Lermontov, Lord Byron, Fydor Tyutchev and Aleksey Khomyakov. The third of these, Les Larmes (Tears), is inspired by a poem by Tyutchev, a Russia poet who died the same year as Rachmaninoff's birth. The poignant text is turned in music thanks to a very effective imitative procedure: how tears fall into sad drops, so the quavers drip on the pentagram, in a descending melody full of a plaintive and almost funereal character.

Another work by the young Rachmaninoff, the Sonata for cello and piano Op. 19 contains the beautiful Andante The style, linked to the romantic tradition of which Rachmaninoff will become a stubborn supporter (in contrast to the most innovative positions of Scriabin and the Group of Five) is revealed by the rather classical structure of this work and its harmonic nature, of Wagnerian and Lisztian ancestry.
---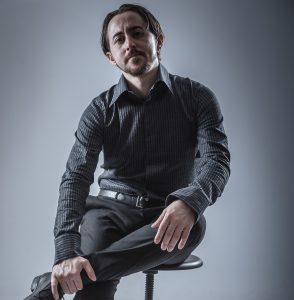 Vincenzo Maltempo holds an important place in the contemporary and diversified music scene due to his recordings and recitals dedicated to the music of Charles-Valentin Alkan, of which he is considered one of the most authoritative interpreters and connoisseurs in the world. Since 2012 he recorded the most important of Alkan's works for the English label 'Piano Classics'. These considerable recordings have attracted the attention of the most renowned international magazines such as Diapason, The Guardian, PianoNews, Gramophone, and others and have received very positive reviews. He is one of the very few interpreters who played the whole set of the "Douze études dans tous les tons mineurs, Op. 39" in one single recital (Yokohama, November 2013). As a result of his contribution of rediscovering and promoting of forgotten works of Alkan, he was awarded the honorary membership of the "Alkan Society" in London. His discography, besides Alkan, includes many other recordings dedicated to Franz Liszt ("Klavierwerke", Gramola, 2009, and the Complete Hungarian Rhapsodies, prized by Gramophone as "Editor's Choice" in February 2017 and defined "the finest I've ever heard" by P. Ruckert in his review on the same magazine), to Robert Schumann (Piano Classics 2014), to the music for Violin and Piano by Michele Esposito with the violinist Carmelo Andriani (Brilliant Classics 2014) and to S. Lyapunov, with an important recording of his "12 Études d'exécution transcendante, Op. 11" (Piano Classics 2017). All of them have been prized with the highest awards from the international press.
His international career has led him to perform in the most important festivals and theaters in Europe (Venice "La Fenice", Cagliari "Teatro Lirico", Spoleto "Festival dei due Mondi", Liszt Festival in Raiding, the "Raritäten der Klaviermusik" in Husum etc.), America (Miami "International Piano Festival" etc.), Mexico ("Festival Internacional de Piano en Blanco y Negro") and Asia. He regularly holds Masterclasses and he is often invited as a member of jury in national and international competitions. His musical journey began at a very early age and was heavily influenced by Salvatore Orlando who is a pianist, teacher and a pupil of Sergio Fiorentino. He then continued with Riccardo Risaliti at the International Piano Academy "Incontri col Maestro" in Imola.
He lives in his birthplace, Benevento. He currently teaches at the Conservatory "Gesualdo da Venosa", in Potenza, Italy.