Description
この画面は次の言語に切り替えられます: 日本語
Piano Sonata No. 5 by Ronn Yedidia is the longest work of his many piano works and  a monumental work in his career. The work was composed between 1991 and 1992 and dedicated to the Canadian Marc-André Hamelin. Although in a single movement, the work is in five parts and takes about an hour to perform; it received its world premiere in Japan in 2018 by the pianist and also a co-founder of Muse Press, Shota Ezaki after a lapse of about 26 years.
Preface by the composer
The Piano Sonata No. 5 was composed between July, 1991 and April, 1992. It is dedicated to the Canadian pianist Marc-Andre Hamelin, whose dazzling 1991 Montreal performance of Yedidia's Piano Sonata No. 3, "Outcries", prompted its composition. The composer's idea was to break boundaries in a different way from "Outcries" – which had exploited ever-expanding layers of sound, resulting in a massive vertical phenomenon within a condensed & short one-movement form – inspired by Scriabin's late piano sonatas.

Recording of the world premiere

---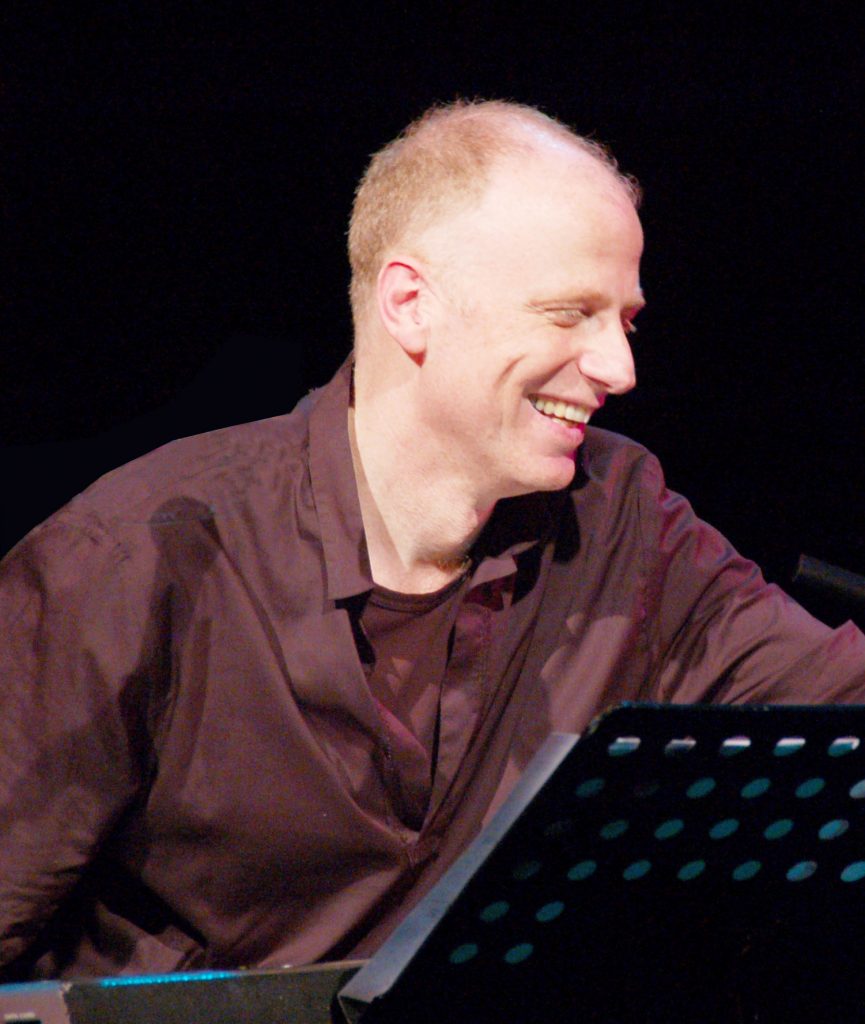 Ronn Yedidia
Ronn Yedidia's compositions have galvanized the attention of performing artists worldwide during the last two decades. His works have been featured in major concert halls and documented on film, radio and television. He has won high critical acclaim from leading newspapers around the world, as both composer and pianist.
Born in 1960 in Tel Aviv, Israel, he began his musical career as a child prodigy pianist, winning 1st Prize at the Young Concert Artists' Competition of Israel at the age of eight. His main teacher and mentor was Israel's first lady of the piano, Pnina Salzman, who herself was a protege of Alfred Cortot. Active as a performer for many years, Ronn decided at the age of 15 to shift his attention towards composition. In 1984 he entered the Juilliard School from which he holds a Doctor of Musical Arts Degree in composition. During his studies there under David Diamond and Milton Babbitt he received all the major prizes in composition, including the Lincoln Center Scholarship, the Irving Berlin Scholarship, the Henry Mancini Prize, and the Richard Rodgers Scholarship. He also won the Juilliard Composition Competition twice – in 1987 & 1989 – and as a result had his works performed at the Juilliard Theater and at Alice Tully Hall.
Soon after receiving his DMA in Musical Composition from Juilliard in 1991, composer/pianist Ronn Yedidia decided to abandon all the common trends which represented mainstream contemporary music, and instead embarked on an individual journey toward the re-establishment of traditional tonal principles such as melody, harmony, form, aestheticism, drama and dialogue. His passion for folk, jazz and other non-classical genres of music which maintain tonality in their essence has helped him enhance his musical language. He has written for all instrumental mediums from solo through chamber to symphonic works, and for most vocal idioms including art song, pop/folk songs, and both sacred & secular choral works. The world premiere of his work "Steps In The Wonderland" was performed by The Israel Philharmonic Orchestra in May, 2007. Major commissions include the San Antonio International Piano Competition, the Seattle Chamber Music Society and the Zamir Chorale of New York. In 1994, Yedidia was invited by Wanda Toscanini-Horowitz to edit and record the unpublished piano compositions by the legendary pianist Vladimir Horowitz.
Ronn's compositions have been recorded by renowned artists and ensembles on many major labels such as EMI Classics, Naxos' American Classics series and Sony BMG. His solo album "Yedidia Plays Yedidia", on Britain's Altarus label, has galvanized the attention of numerous pianists and composers around the world. In addition to his many national and international awards, Dr. Yedidia has won special grants from both ASCAP and BMI, and a New York Foundation for the Arts Fellowship. He is the co-founder and Classical Program Director of The New York Piano Academy in Manhattan.