We are delighted to announce our new publications for October 2022. Pre-orders will be accepted from today. In a few weeks, we will start pre-ordering the digital edition(PDF). We will start the sales and shipping of these sheet music on October 25, 2022.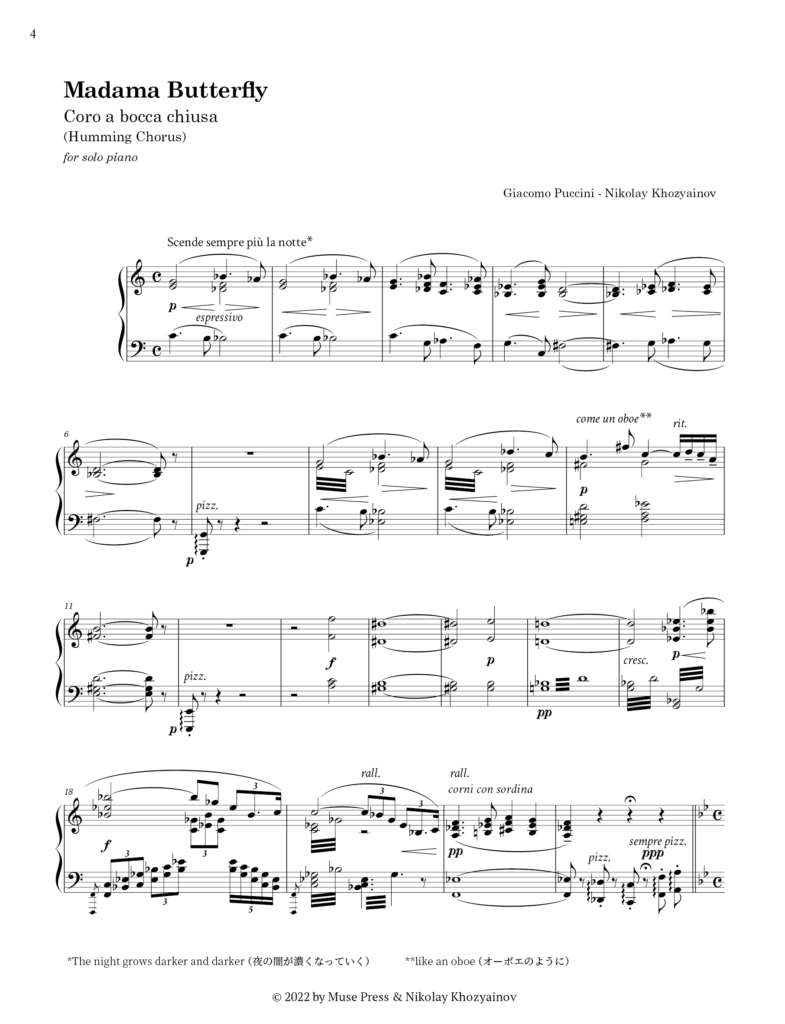 Giacomo Puccini – Nikolay Khozyainov: Madama Butterfly "Coro a bocca chiusa" (Humming Chorus) for solo piano Madama Butterfly, has been transformed into a work for solo piano by the world-renowned pianist Nikolay Khozyainov. The original is a semi-choral piece with the chorus humming in the background of an orchestra. Khozyainov used tremolos to express the unique and enchanting atmosphere of the humming. This arrangement was performed in recital in Japan and received high recognition.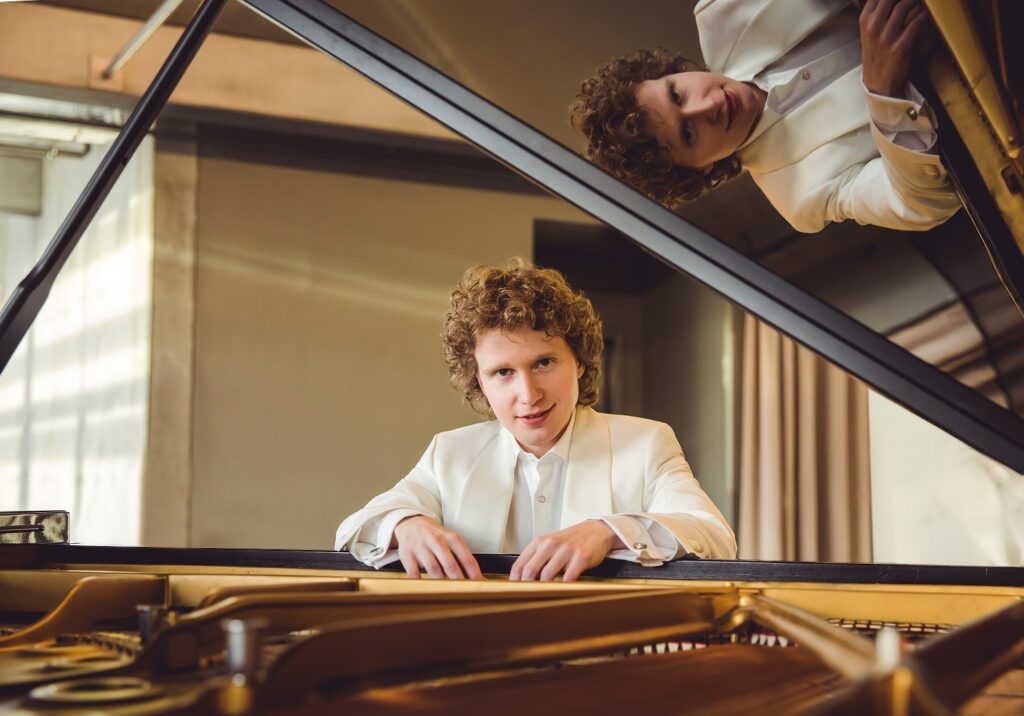 Nikolay Khozyainov is one of the most remarkable pianists of the world. His musicality and formidable technique have thrilled audiences across the planet, his recitals and concerto engagements include sold out performances on all continents at the world's foremost stages such as Carnegie Hall and Lincoln Center in New York, Kennedy Center in Washington, Wigmore Hall in London, The Louvre and Théâtre des Champs-Élysées, Salle Gaveau in Paris, Tchaikovsky Hall in Moscow, Tokyo's Suntory Hall, Sydney Opera House, Tonhalle in Zurich, Palazzo Quirinale in Rome, Auditorio Nacional in Madrid, the United Nations and many others. Maestro Khozyainov has been honored by numerous presidents and heads of state, great cultural and political figures. In January 2018, the Emperor Akihito and Empress Michiko of Japan celebrated Nikolay at his concert in Tokyo's Suntory Hall. In 2022 he was knighted by the Spanish Royal Family as Knight Commander. Khozyainov has performed with the London Philharmonia Orchestra, Tokyo Symphony Orchestra, Sydney Symphony Orchestra, Warsaw Philharmonic Orchestra, Czech National Symphony Orchestra, Russian State Symphony Orchestra, Russian Philharmonic Orchestra, The Yomiuri Nippon Symphony Orchestra, RTE National Symphony Orchestra of Ireland among many others. https://www.nikolaykhozyainov.com/
---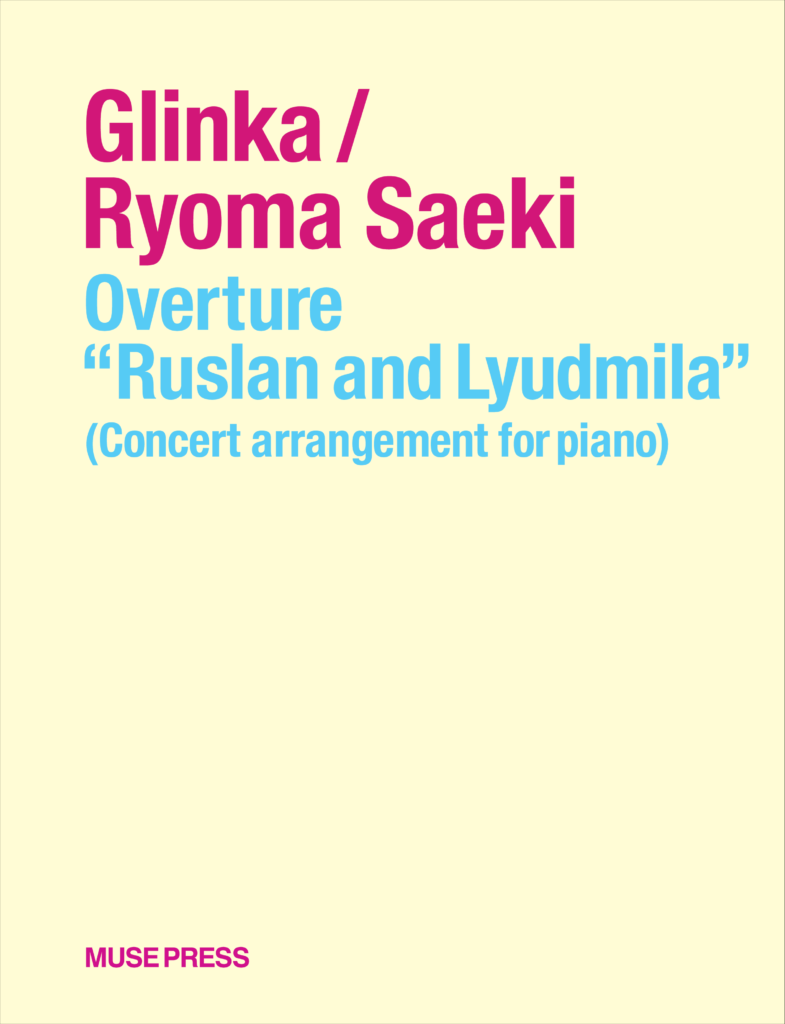 Glinka/Ryoma Saeki: Overture "Ruslan and Lyudmila" (Concert Arrangement for piano) Glinka's opera "Ruslan and Lyudmila" overture is widely known under Mravinsky's baton (recording). Surprisingly, this work has no concert solo piano arrangement, and pianist Ryoma Saeki has now developed it into a very pianistic work while paying full respect to the original. It requires considerable performance skill, but as it is described as a "concert arrangement", it is a spectacular piece, especially suited for an encore.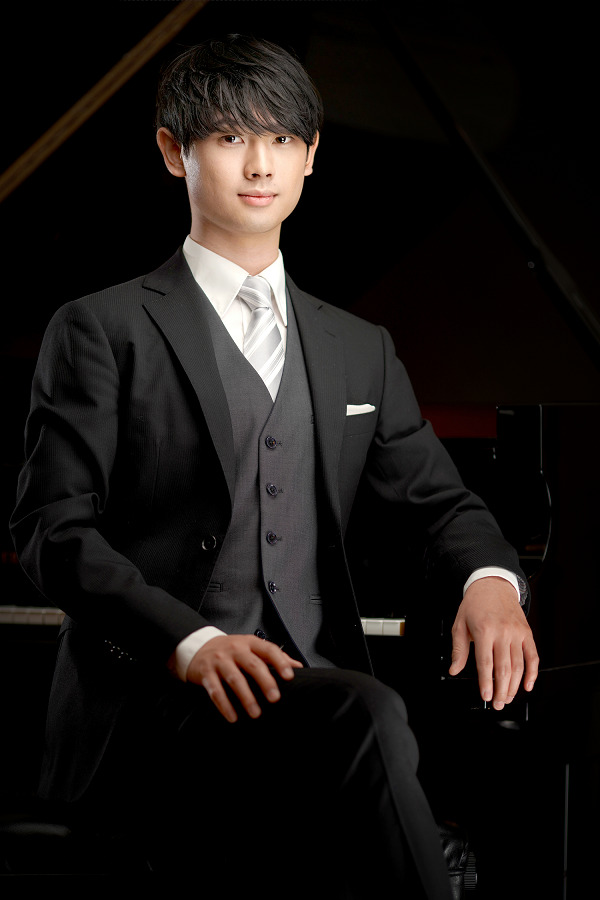 Saeki Ryoma Born 2000 in Saitama, Japan, began playing the piano at the age of 7. First prize in the high school division of the 32nd "Junior Classical Music Competition in Japan" and the high school division of the 3rd K Piano Competition. In 2019, he entered the Toho Gakuen School of Music. Second prize in the Fupper category of the 26th Fupper Tosu Piano Competition 2020. In addition, he was a finalist in the 2021 Toho Piano Competition and won the first prize in the 2022 Toho Piano Concerto Competition. He has studied piano with Yukiko Yamagami, Miwako Takeda and Nobuhito Nakai, harpsichord with Chiyoko Arita, chamber music with Toshiaki Murakami and Miwako Ochiai, and composition with Tomohiro Moriyama.
---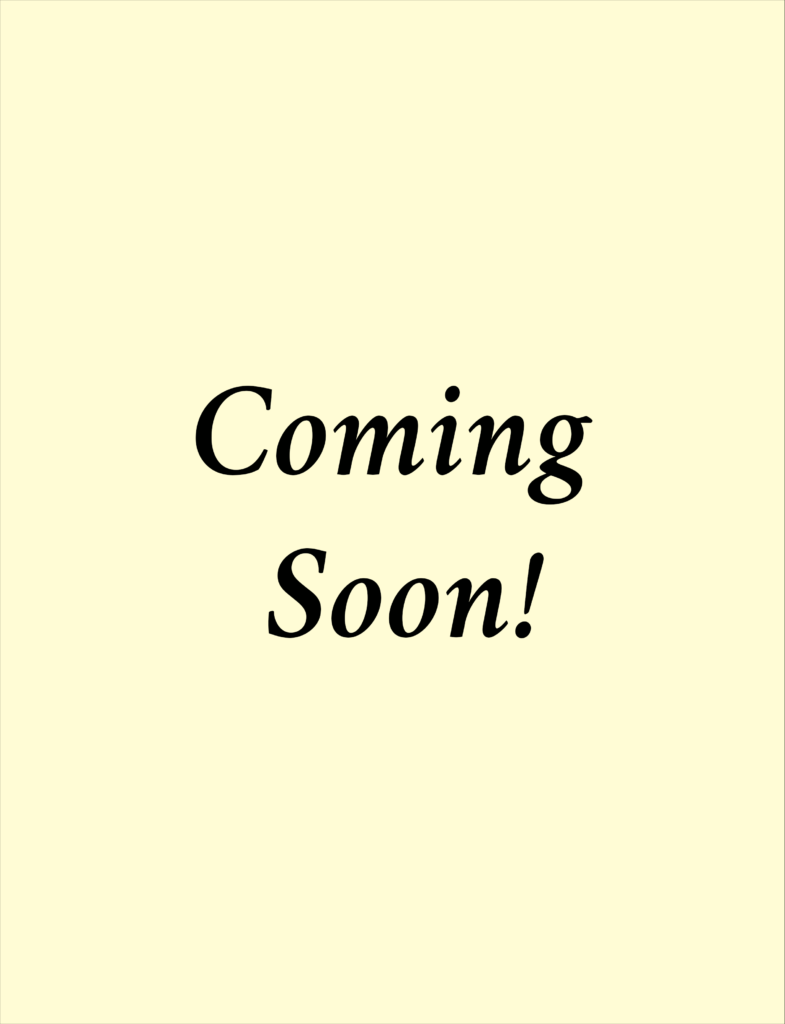 Yoshihisa Hirano Pickled Plum Rag & Rag Simulation for piano Composer Yoshihisa Hirano has written numerous works for piano, ranging from orchestral works to theatre pieces. According to Hirano, his aim was to create 'cod spaghetti' or 'green tea ice cream', a strong work that differs from the usual ragtime.
Having been a jazz-obsessed teenager, ragtime is a familiar musical genre to me. Indeed, from the ease of Scott Joplin to the extreme fierceness of Art Tatum, I have been fascinated and inspired by this unique music from time to time. In one of my anime works, I've also produced a soundtrack of Joplin's work arranged for a variety of instrumentation, and of course, I've written many originals. Ragtime, in my opinion, is pure fun, happy, anti-aging music that contributes more to raising the corners of your mouth than wrinkling your brow. These are the first two rags I've written as independent concert works. It contains some rather strange and joke-like musical sections, but hopefully it will resonate as pure fun for the audience, making 'the corners of your mouths rise with a smile'. Needless to say, the performers will face a group of inevitable age-accelerating phrases that cannot help but cause a deep 'crease between the eyebrows'. Sorry! Preface by Yoshihisa Hirano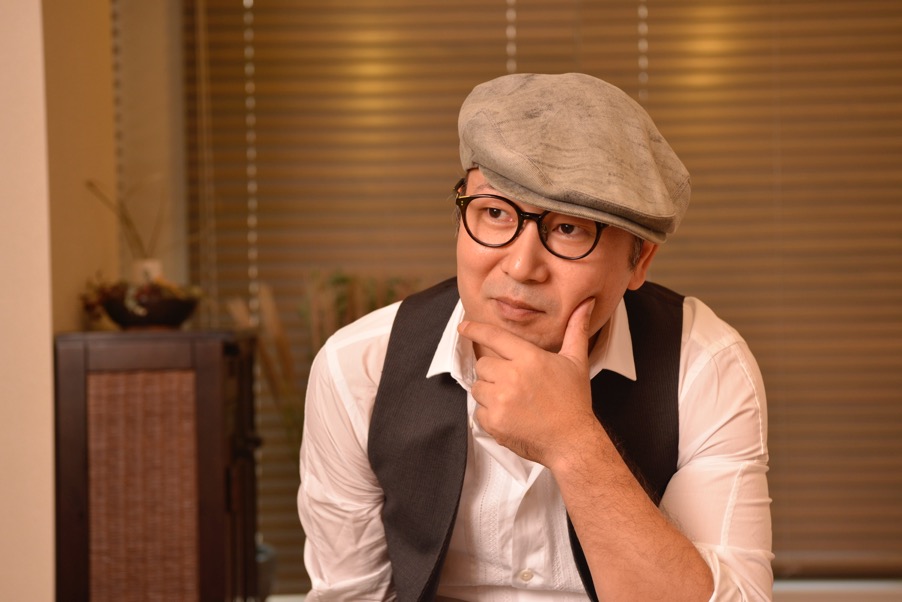 Yoshihisa Hirano was born in the Wakayama Prefecture of Japan on Dec.7th, 1971. Having been attracted to baroque music, he started to study composition by himself as an elementary student. He found jazz in high school. He enthused over the music of great jazz masters such as Miles Davis, Thelonious Monk, Eric Dolphy and John Coltrane. His admiration of them once gave him dreams of becoming a jazz musician, but he then discovered contemporary music. Specifically he gained interest in the works of John Zorn, one of the musicians who had the biggest influence on him in his youth. On the other hand, symphonies by Shostakovich also greatly impressed him, and helped him make up his mind to study composition seriously. After many twists and turns, he moved to the United States. He entered Eastman School of Music in NY and studied composition with Christopher Rouse and Joseph Schwantner. Getting engrossed in books by 20th century french writers and thinkers including Bataille, Klossowski, Mandiargues and Genet, he spent most of his time reading and composing rather than attending classes. After many twists and turns, he quit the school. He made his debut as a film composer in 2001. Thereafter he has composed a large number of soundtracks of TV shows, films and games.
---
Kōsaku Yamada: Piano Works I, II & III
A joint project with the classical music label "Vacances Musicales". This is a publication of forgotten masterpieces for piano by Yamada Kosaku, one of Japan's most famous composers, widely known for works such as "Akatombo" and "Kono Michi". The commentary is by musicologist Satoru Takaku and the revision and editing are by pianist Nanako Sugiura. The collection includes works that were known to exist but for some reason had never been published before, as well as completed editions of unfinished works.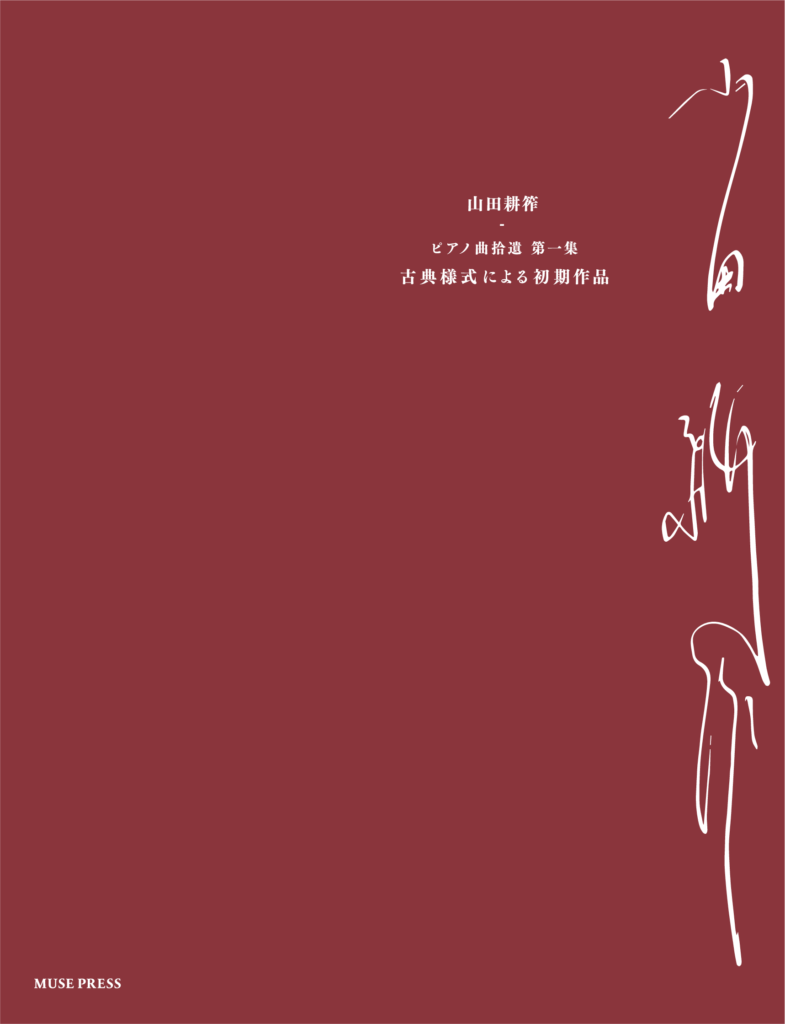 Kōsaku Yamada: Piano Works I "Early Works in the Classical Style" It includes works from his Berlin period that have never been published before, such as Gavottes, Rondos and Variations, as well as reprints of classical style works such as Sonatas and Chaconnes, some of which were originally published by the former DAI-ICHI HOKI CO. These works are a valuable record of the early days of the Japanese classical music world, and are fine pieces reflecting the joy of being the first Japanese to study classical music in Europe. Contents: Menuetto / 2 Sonatines / Sonata No. 1 / Allegro moderato / Sonata No. 2 / Gavotte / March / A melody on an autumn day / Lied ohne Worte / Variationen g-moll / Variationen A-dur / Theme and Variations in C / Chaconne c-moll / Chaconne c-dur / Olympic March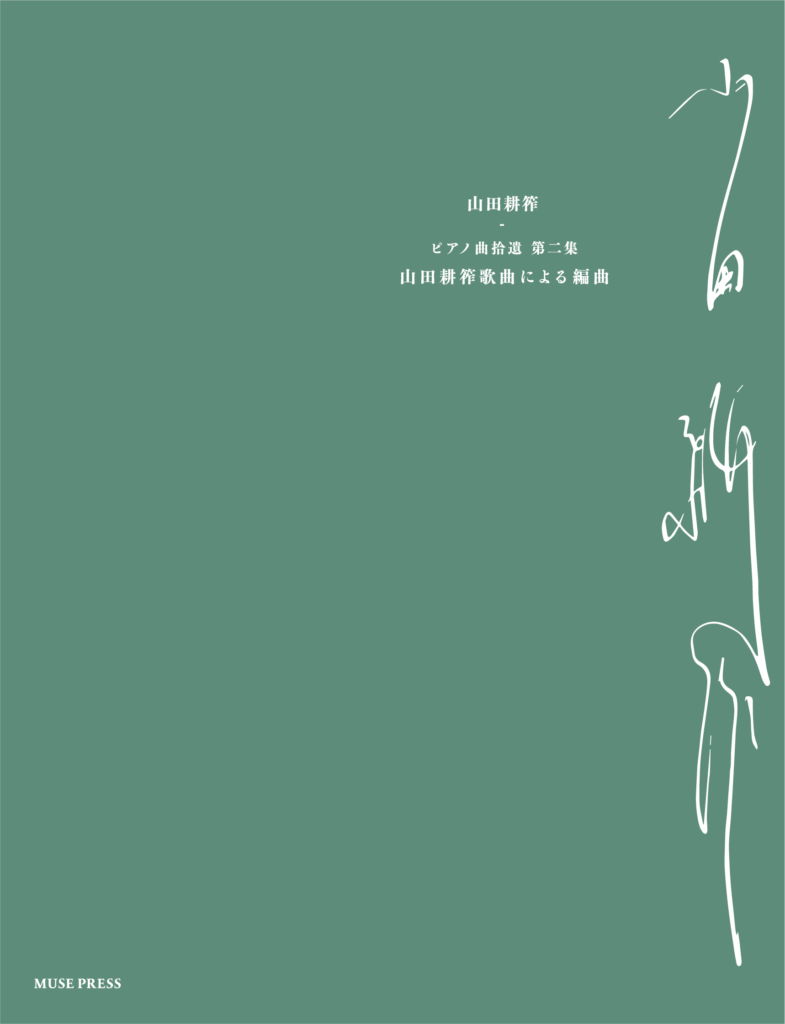 Kōsaku Yamada: Piano Works II "Arrangements of Songs by Kōsaku Yamada" (arranged by Mana Hirano, Minami Nagai & Sota Aoki) He is still known to this day for his famous songs such as 'Akatombo' and 'Kono Michi', which are well-known to all Japanese people, but there is also his own arrangement of "Karatachi no Hana", which is still performed to this day. Following Yamada's example, young composers Sota Aoki, Mana Hirano and Minami Nagai have taken many of Yamada's masterpieces and transformed them into piano works.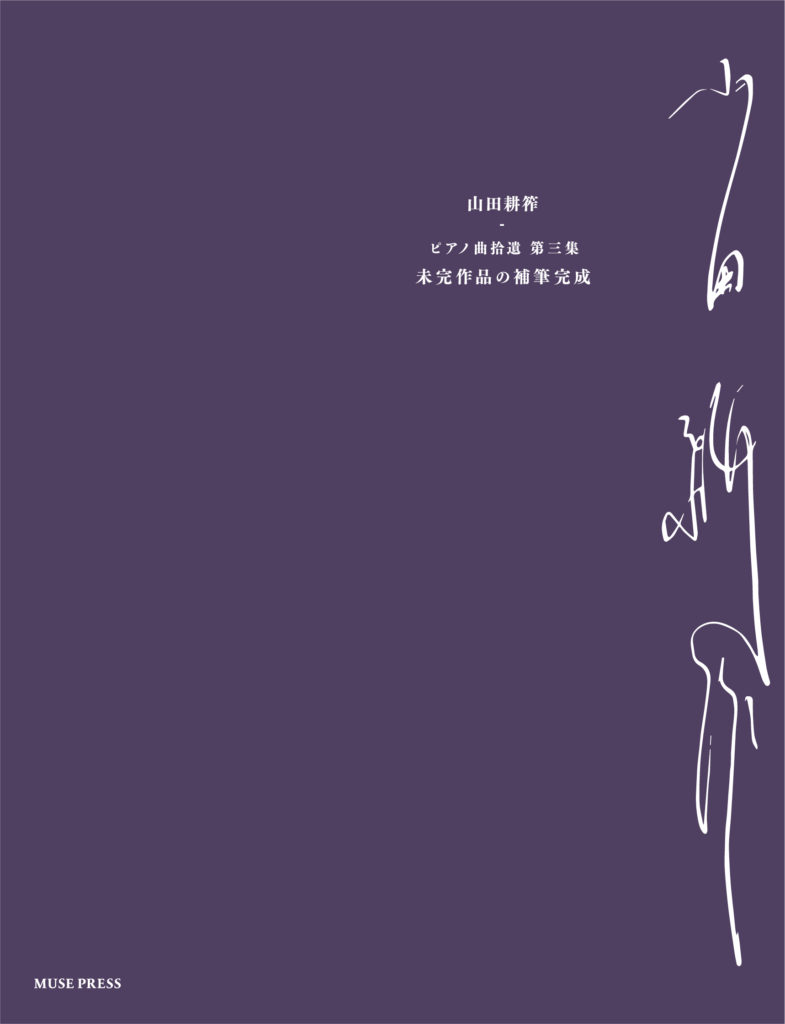 Kōsaku Yamada: Piano Works III "Incomplete Works" (Completed by Masanori Enoki) Enoki Masanori, an up-and-coming composer and improviser, has supplemented and completed large-scale works such as "Sonata-extasier, "Impromptu", "Erinnerungen an mine Kobe zeit (Memories of Kobe)" and "Serenade' ', which Yamada never completed. Each of these works is a large-scale work unlike any of his currently known piano works, and is a substantial achievement from the early days of Japanese piano music, influenced by Scriabin and Chopin, but refined by Yamada's unique pianism. Contents: Impromptu* / Sonata-extasier* / Serenade* / Erinnerungen an mine Kobe zeit* 《Appendix》Genji Rakucho
---