Description
This post is also available in: 日本語 Français
The piano solo version of Ma Mère l'Oye transcribed by Keigo Mugawa, has finally been published. Mukawa's own pianism and Ravel's essence are perfectly combined. It is intended for beginners to intermediate players, and can be enjoyed by a wide range of people in various situations, such as for their own private fun and concerts.
An except from foreword by Keigo Mukawa
It was through my study abroad in Paris that I developed a particular affinity for Ravel's music. In 2017, I held a series of recitals in Japan where I played the complete solo piano works of Ravel and the familiarity evolved into an intimate one. It was also a great opportunity to experience the full scope of Ravel's piano writing.

There are several other compositions that I have special feelings for besides his works for piano solo. One of them is "Ma Mère l'Oye", a piece originally written for four hands which he later orchestrated, and in this edition, I fulfilled my longtime dream of arranging it for piano solo. Ravel often arranged his works for other instrumentations, and I secretly imagined that if he had the opportunity, he might have made a piano solo version of this piece as well.

I find that some of Ravel's works celebrate beauty through a refined economy of notes. He mentioned that his primary reason for needing four years to complete his wonderful violin sonata was "to whittle away unnecessary notes," and "Ma Mère l'Oye" is another example of such an aesthetic where the beauty lies in the small quantity of polished sounds.

Therefore, in this arrangement, I spent most of my time reducing the number of notes as much as possible. There are some parts where I added a few notes that are not found in Ravel's four-hand and orchestral versions, but in such cases, I attentively incorporated features of Ravel's pianistic language.

I intended to make this arrangement complete and valid as a pianistic "solo work". In other words, I carefully selected the sonorities found in the original work to avoid unnatural physical demands that would normally surface when attempting to play works for four hands with only two. Above all, I wanted this arrangement to be a work that can be played beautifully and musically; therefore, although Nos. 3 and 4 still pose a certain degree of technical challenges, I made Nos. 2 and 5 easy enough to be played by intermediate learners, and No.1 even simpler than that.

Another aspect that I consistently kept in mind was a rational system of fingerings, and for that reason, I decided to precisely inscribe my fingerings as they reflect my methodology of piano playing. While there may be some fingerings that seem complex and difficult to memorize, their purpose is to help acquire more nuanced playing and improved legato; in other words, I aim to achieve higher musical results than prioritizing playability. One may refer to my fingerings as food for thought and utilize them or, of course, feel free to supply their own.
---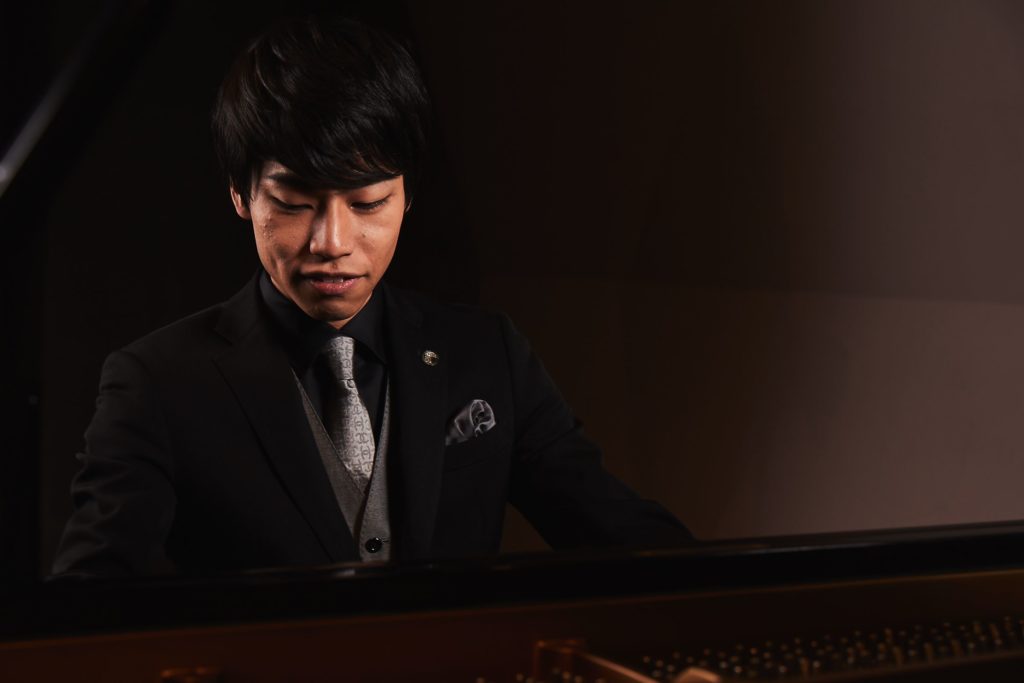 Keigo Mukawa
He was born in Aichi, Japan in 1993, took up the piano at the age of 3. During his second year of studies at the Tokyo University of the Arts in 2014, he was unanimously admitted to the Paris Conservatoire, where he has awarded a master degree in 2019, and is currently continuing his studies in fortepiano and is pursuing an artist diploma in piano. His principal teachers have been Frank Braley, haruko Ueda, Théodore Paraskivesco, Yukio Yokoyama, Susumu Aoyagi and Patrick Cohen.
He has won many prizes at national and international competitions including 1st Prize at the 81st Japan Music Concours in 2012, 2nd Prize at the 25th Concours International de Piano d'Épinal in France, 2nd prize at the 18th International Piano Competition of Ile-de-France in 2016, 1st prize at the 5th Coop Music Awards Competition in Italy in 2017, 5th prize at the 10th hamamatsu International Piano Competition in Japan in 2018, and 2nd prize at the Long-Thibaud-Crespin Competition in France in 2019.
He has given numerous concerts and recitals in Japan, as well as recitals in France, Switzerland, Latvia, China, Italy, among other places. Most noteworthy among them is a series of 6 recitals for the program of "Chanel Pygmalion Days 2017 " in Tokyo, during which he interpreted the complete works for piano solo of Maurice Ravel. He has also performed as a soloist with the Tokyo City Philharmonic orchestra, the Central Aichi Symphony orchestra, the Tokyo Philharmonic orchestra, the Kanagawa Philharmonic orchestra, the Tokyo Symphony orchestra, the Lorraine national orchestra, and the Orchestre National de France, among others.