Description
This article can be switched to the following languages: 日本語 Français
Foreword by Julien Hérve
 When I was studying at Paris Conservatory, I fell completely in love with the music of Richard Strauss, and I decided to listen every single piece of him. When I arrived at opus 18, I had difficulties to find recording of the piece ( it was long before all the streaming platforms!) and when I finally could buy the recording of Ginette Neveu playing this sonata with her brother, I was literally blown away. I asked some of my violinist friends why the piece was so rarely performed, and the answer was between : " the piano part is so demanding" and "we have such a huge repertoire", i wanted so badly to be a violinist to play this masterpiece ! I decided to try this on the clarinet and it worked really well, so well that I wanted to put it on my first album. Unfortunately, it was not allowed at this time, back in 2011. Now that the music of Strauss is in public domain, I am glad to present this adaptation. I hope you will enjoy playing it as much as I do! The last movment is so "Till Eulenspiegelisch" that I could not resist to add a little of piccolo clarinet, up to you if you like to give a try!
---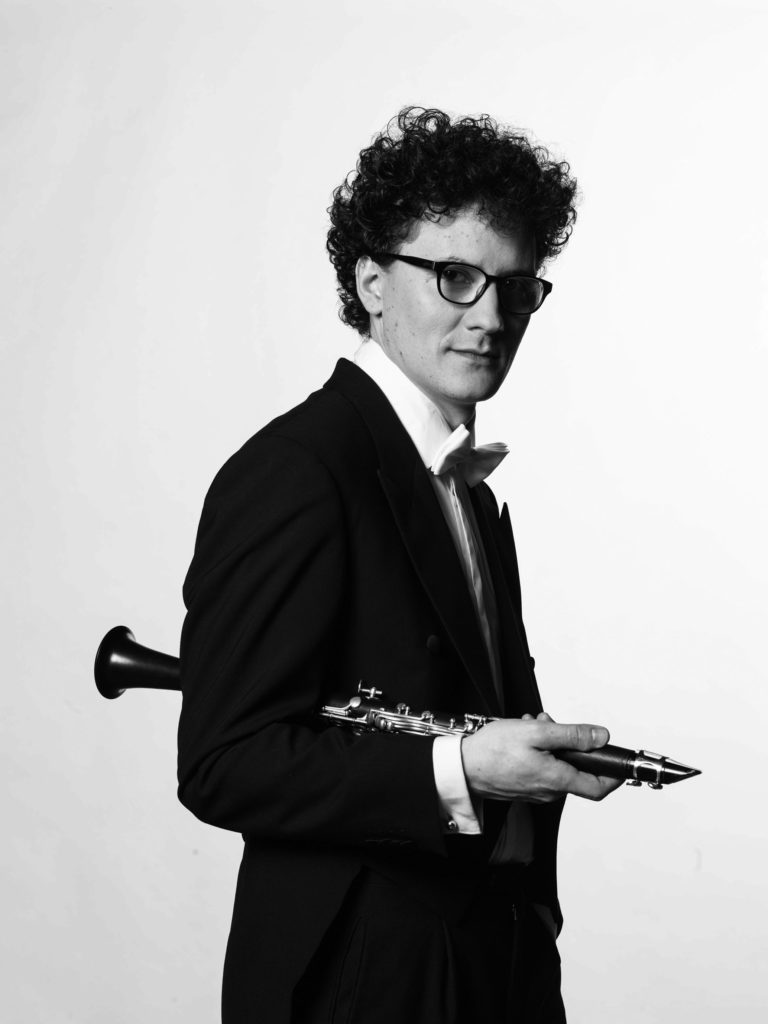 Julien Hérve
Having originally planned to take a physics degree, Julien Hervé decided at the age of 21 to devote himself to music instead and worked with Pascal Moraguès at the Conservatoire National Supérieur de Musique (CNSM), Paris. An eclectic musician, he performs all kinds of music, and has created a patchwork musical life for himself, centered around the Rotterdam Philharmonic Orchestra, for whom he has been principal clarinet since 2008, playing under the greatest conductors in the world's finest concert halls.
As a soloist, Julien has appeared with Rotterdam Philharmonic orchestra, Sinfonia Rotterdam, Prag Philharmonia, Lodz Philharmonic Orchestra ,Louisianna Chamber Orchestra, Les Dissonnances, Les Siècles, La Symphonie des Lumières, Orchestre régional de Cannes, Orchestre de Chambre de France, Banda Sinfónica Municipal de Madrid, Orchestre de Picardie… As chamber musician, he is very much in demand and performs in prestigious Festivals. He is a member of Het Collectief and Calliopée Ensemble, artistic director of the Rotterdam Chamber Music Society and of Festival International de Musique de Chambre de Thèze.
He is developping new material with the brand D'Addario and is a Buffet Crampon Artist. Julien is currently teaching in the Codarts, University of Performing Arts in Rotterdam. In 2018 he has performed as soloist with Joyce DiDonato and Yannick Nézet-Séguin for the 100th anniversary of the Rotterdam Philharmonic, live broadcast by Medici. His 4 albums have been acclaimed internationally.