Description
この画面は次の言語に切り替えられます: 日本語 Français
Preface by Abraham Gómez
Trois pièse pour clarinette en Mi bèmol were written between August 2020 and March 2021 as a personal project and dedicated to my clarinet teacher, Julien Hervé. These three pieces explore another aspect of the E-flat clarinet character outside the common use in orchestra and adding more solo repertoire to this instrument. The first piece is inspired by the idiomatic of Claude Debussy; augmented arpeggios, full-tone scales, and melodies that evoke water-like fluidity are part of the traits of this piece. The second piece shows a melancholic character and presents a melody that reflects the remoteness of a memory. The third piece has two contrasting parts, while the first part has a playful and mischievous character, the second part is lyrical and flexible.
---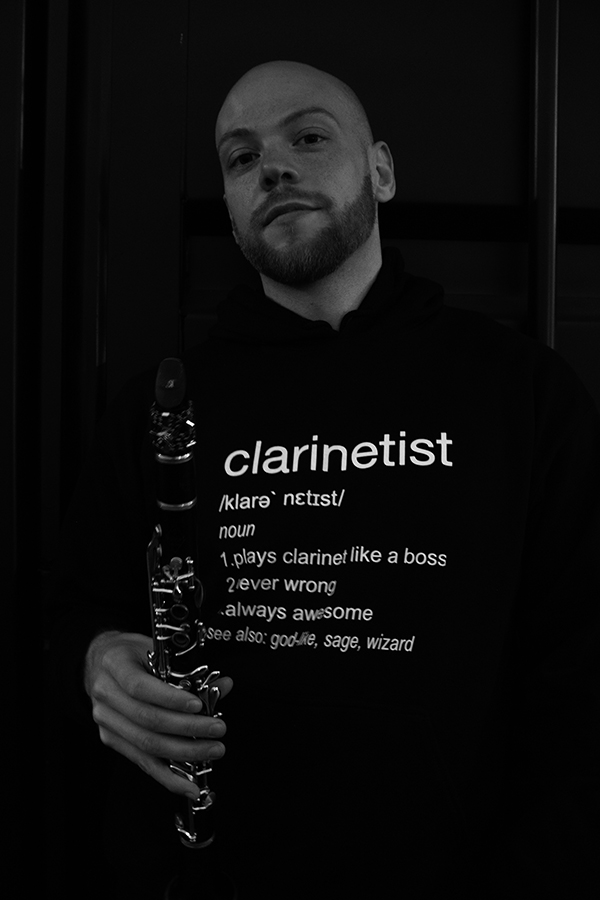 Abraham Edmundo Gómez Chapa
Abraham Gómez is native from Monterrey, Mexico. He entered the "Superior Conservatory of Music and Dance of Monterrey", where he obtained his Bachelor's degree in Clarinet Performance in 2012 under the tutelage of Robert Hoit and Vanguel Tangarov. He completed his master's degree under the tutelage of Julien Hervé and Bruno Bonansea at Codarts, University for the Arts in Rotterdam, The Netherlands in 2019.
He has participated in masterclasses with leading figures in the world. Among them are Yehuda Gilad (Israel-USA), Philippe Cupper (France), Olivier Patey (France), Davide Lattuada (Italy), Wenzel Füchs (Germany), among others.
He has worked with composers presenting new works and exploring the range of colors and techniques that carry the clarinet. Moreover, he has taken private composition lessons with the Mexican composer, Kenichi Ikuno.
In 2015 and 2018 he won second place in the "National Clarinet Contest" organized by the Faculty of Music of UNAM. He obtained a scholarship in 2017 from CONACYT-FINBA and the Holland Scholarship to continue his master's studies at Codarts, University of Arts in Rotterdam, The Netherlands. He was also a beneficiary of "Contigo en la distancia" issued by FONCA 2020.