Description
This post is also available in: 日本語
Introduction by Logan Skelton
How is it possible that a suite of pieces composed by Wolfgang Amadeus Mozart is being published as a complete set for the first time in 2022? More than a little explanation is in order.

During the course of his life, Mozart learned and grew from all of the music he encountered, whether the compositions of J. C. Bach, Haydn, Stamitz, Schobert, Abel and many others. When Mozart discovered the music of J. S. Bach and Handel, primarily through his acquaintance with Baron Gottfried van Swieten, he seriously studied it, learning much by composing in the styles he observed. He gained a new level of sophistication in his use of counterpoint, and a richness of chromaticism that never left him. In other words, Mozart's music was forever changed.

As he turned his attention to the music of the Baroque, Mozart studied not only fugue, but suite styles. In fact, a few of his suite studies survive: an Ouverture, Allemande, Courante, a fragment of a Sarabande, a Gigue. These are widely considered to be rather peripheral keyboard works, out of the mainstream of Mozart's compositional oeuvre. Though a few performers have featured them in recitals, the vast majority of pianists hardly ever perform this music, not due to the intrinsic quality of the compositions, but due to the fact that no complete suite by Mozart has survived. A tantalizing fact to consider is how after Mozart's death his widow, Constanze, seems to have destroyed something like ninety percent of his sketches. Perhaps these few surviving suite movements and fragments are just some of the Baroque compositional studies that inadvertently escaped destruction. Perhaps there were suites that went together with an expanded tonal scheme. Perhaps there were other suite movements Mozart composed that followed the Baroque practice of having a single tonic throughout all movements. Perhaps there were even numerous complete suites. Perhaps not. It appears we will never know. This suite is an attempt to complete Mozart's unfinished baroque suite project, or to reconstruct what might have been, but was lost.
Contents
Suite
(with modified tonal sequence)
1. Ouverture in C major
2. Allemande in C minor
3. Courante in E-flat major
4. Sarabande with Double in G minor
5. Menuett and Trio in D major/B minor
6. Gavotte in G major
7. Gigue in C major
Suite
(in C)
1. Ouverture in C major
2. Allemande in C minor
3. Courante in C major
4. Sarabande with Double in C minor
5. Menuett and Trio in C major/A minor
6. Gavotte in C major
7. Gigue in C major
Appendix
Sarabande (original fragment)
Trio by Mozart in B-flat major (original key)
Trio by Maximilian Stadler in B minor (original key)
Trio by Maximilian Stadler in A minor
Gavotte from Les petits rien in F major (original key)
Gigue in G major (original key)
---
Logan Skelton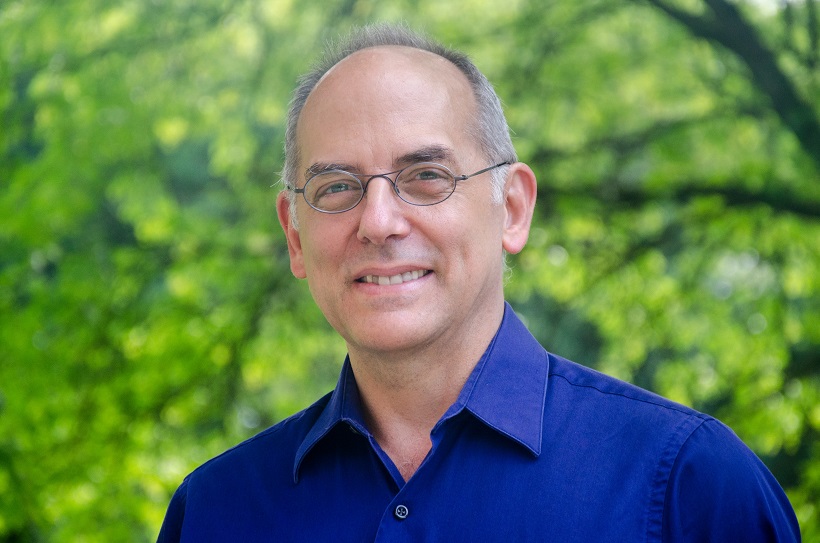 A much sought-after pianist, teacher and composer, Logan Skelton has received international critical acclaim. As a performer, Skelton has concertized widely in the United States, Europe and Asia and has been featured on many national public radio and television stations, as well as on radio in China and national television in Romania. He has recorded numerous discs for Centaur, Albany, Crystal, Blue Griffin, Supertrain and Naxos Records, the latter two on which he performed with fellow composer-pianist William Bolcom. He has served as juror for many piano competitions and regularly appears in international festival settings. As a composer/arranger he has creatively reimagined various piano works of Liszt, Mozart, Bartók, and contributed substantially to the Gershwin complete editions of Concerto in F, Rhapsody in Blue, and American in Paris. Skelton has a special affinity for art song, having composed nearly two hundred songs, including numerous song cycles. A devoted teacher himself, Skelton has been honored by the University of Michigan, including the Harold Haugh Award for excellence in studio teaching, and the Arthur F. Thurnau named professorship, among the highest honors given to faculty members at the university. Skelton's own piano students have won awards in many national and international competitions. He has served on the faculties of Manhattan School of Music, Missouri State University, and the University of Michigan.
Hyun Jung Won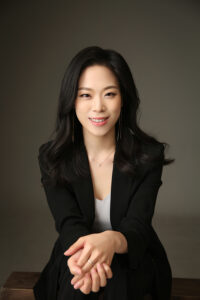 Born in South Korea, pianist Hyun Jung Won is an active performer of solo and collaborative piano works. Her repertoire ranges from Baroque to modern music, but with a particular creative interest in the performance practice of the Classical period, having composed many of her own embellishments, varied repeats, cadenzas, and fragment completions. Ms. Won has concertized in many countries including solo recitals in major cities in Italy, a live broadcast at MR3 Bartók Rádió in Budapest, a guest artist recital in Roma Accademia Festival, and numerous performances in Spain, Sweden and the UK. She also performed concertos with WPO and Seoul Academy Ensemble in Seoul, South Korea. Her awards include first prizes at the Euterpe International Competition, Padova International Competition, Vitti International Competition in Italy, and the Danubia International Competition in Hungary. Hyun Jung earned a Doctor of Musical Arts degree from the University of Michigan, a Master of Music degree from Eastman School of Music and a Bachelor of Music degree at Ewha Womans University. In 2017, Ms. Won finished her Artist Diploma studies at the Royal College of Music in London, United Kingdom. Her teachers include Logan Skelton, Douglas Humpherys, and Peter Jablonski. Currently, Hyun Jung is Visiting Professor at Myongji University, and also on the piano faculty of Seoul Cyber University.