This post is also available in: 日本語 Français
We are proud to announce that Alexis Weissenberg's 6 arrangements of songs by Charles Trenet will be published by Muse Press LLC anticipated at the beginning of November 2018. The publication will be edited by the Canadian composer-pianist Marc-André Hamelin who re-discovered the arrangements and recorded them on his album Marc-André Hamelin in a state of jazz for the British music label Hyperion.
The publication is finally released!
https://muse-press.com/en/item/mp00701/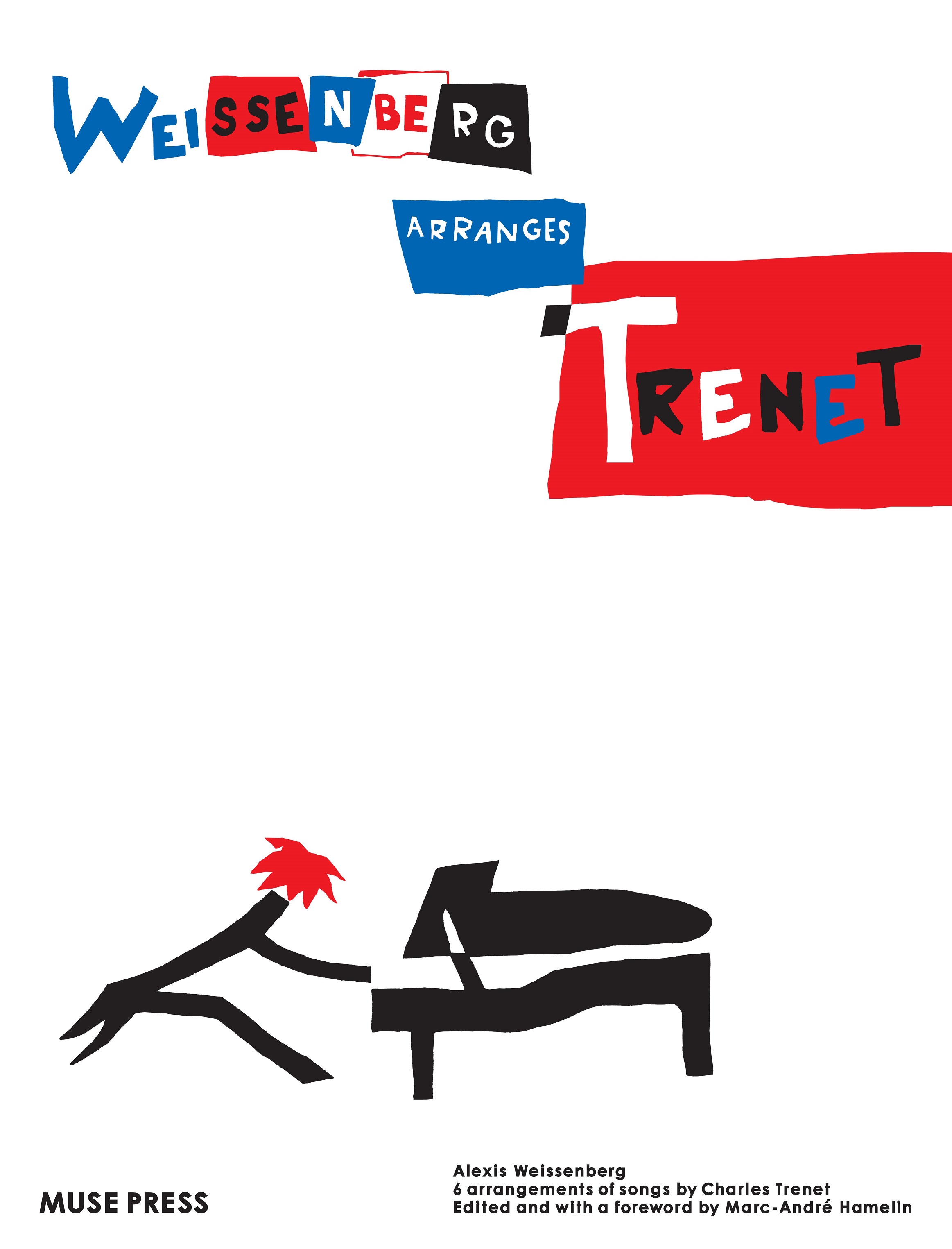 Alexis Weissenberg (1929-2012) has been recognized as one of the most successful pianists of his generation. His recordings have been issued on various labels including Philips, RCA, EMI, Deutsche Grammophon featuring Rachmaninoff, Liszt, Chopin, Beethoven, Bach and, Prokofiev. Additionally, he was also a composer, having started composition in childhood. His legacy includes not only original compositions but also transcriptions, cadenzas for Concertos, 4 musicals and song arrangements.
[Photo provided by Alexis Weissenberg Archive]
The arrangements include 6 songs by Charles Trenet: Coin de rue –  Vous oubliez votre cheval – En avril, à Paris – Boum! – Vous qui passez sans me voir – Ménilmontant.
The editor of the publication, Marc-André Hamelin comments on the arrangements as follow:
Sometime in the late 1950s there appeared on the Lumen label an extended-play 45-rpm record called Mr. Nobody Plays Trénet. It contained unusually creative and entertaining piano settings of six songs by the French singer-songwriter Charles Trenet (1913–2001). The identity of 'Mr. Nobody' was kept secret until relatively recently, when it was revealed to be that of Alexis Weissenberg. Before I met him for the first time (2004), I had assumed that the reason for not issuing the recording under his own name had something to do with the fact that, at that time, a serious classical pianist dabbling in such trivialities as popular song would most likely have been compromising his own career. (How times have changed…this kind of thing is welcomed, even encouraged, by record companies now.) But I do remember him telling me that he simply didn't think the end result was good enough…! […] After receiving a multitude of requests for these scores over the years, I am thrilled that they are now finally being made available.
Some years ago, the family of Alexis Weissenberg discovered four of these six arrangements, in Weissenberg's own hand. Therefore, this publication will comprise these manuscripts bracketed together with transcripitons of what is actually heard on the Lumen recording.

---
Title: Alexis Weissenberg – 6 arrangements of songs by Charles Trenet
Edited and Preface: Marc-André Hamelin
Contents: Coin de rue (Street corner) –  Vous oubliez votre cheval (You're forgetting your horse) – En avril, à Paris (April in Paris) – Boum! (Boum!) – Vous qui passez sans me voir (You who walk by without seeing me) – Ménilmontant (Ménilmontant)
Price (tax-included): 3000 JPN
Release date: 10th of December
---
Please click following image for more details about Alexis Weissenberg.