We are very proud to announce that Fukuma Kotaro's piano transcription "Je te veux" will be published in December. The pre-sale will be held at the recital on 1st of December and it will be available for purchase online through the web shop of Muse Press from 10th of December.
Kotaro Fukuma described his transcription as follow:
I made this transcription in 2013 as a surprise encore at a Paris concert. A few years before that concert I had visited the Satie House/Museum in Honfleur and enjoyed seeing funny and eccentric objects in the museum (like a pear with wings!). I felt like I was in an amusement park, and I tried to translate that feeling in this famous song by adding various ornaments to the simple melodies, so the listener encounters a new "attraction" every time the theme comes back.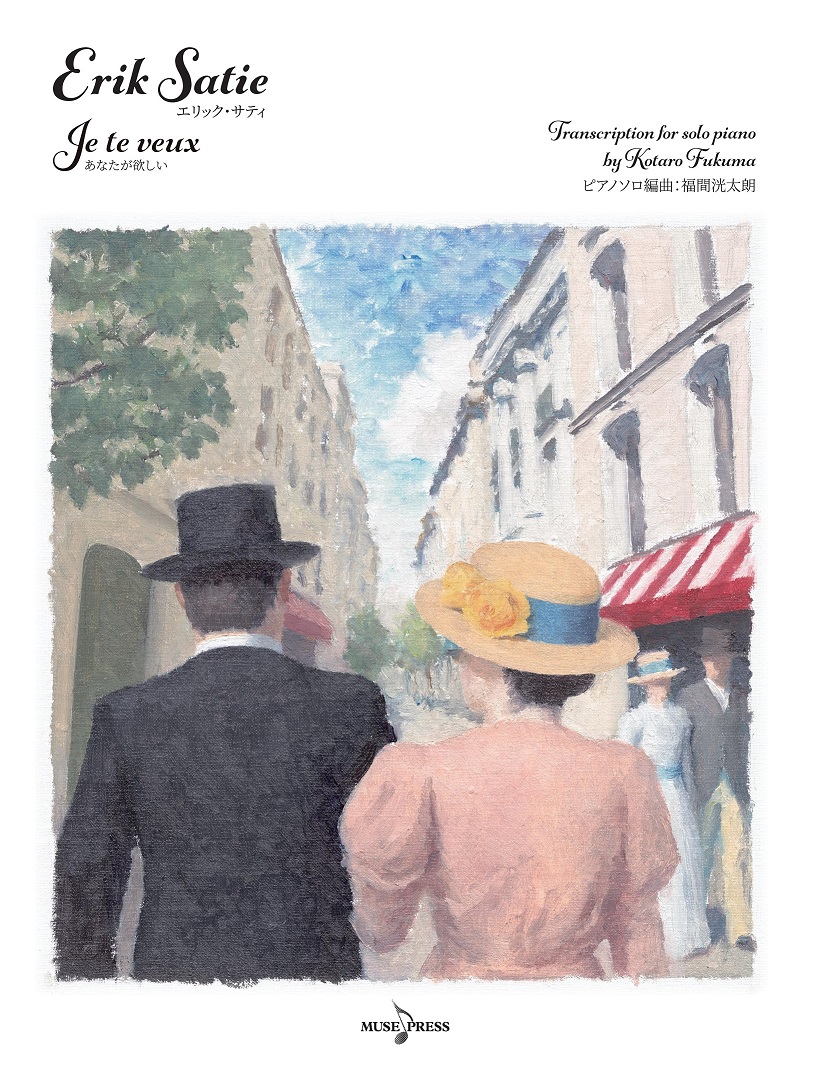 ---
Fukuma Kotaro's Profile

Born in Tokyo, Kotaro Fukuma has received many high awards in international competitions. At the age of 20, Kotaro won both First Prize and the Chopin Prize at the 15th Cleveland International Piano Competition. Since then his concert career has developed on five continents.

Kotaro has performed solo in major concert venues, including Carnegie Hall, Lincoln Center, Wigmore Hall, Konzerthaus Berlin, Salle Gaveau, Victoria Hall, Forbidden City Concert Hall and Suntory Hall. His performances with orchestras include the Cleveland Orchestra, Moscow Philharmonic, Israel Philharmonic, Finnish Radio Symphony, Dresden Philharmonic, Toulouse National Capitole Orchestra, Lille National Orchestra, Galicia Royal Philharmonic and NHK Symphony Orchestra.

Kotaro Fukuma has released commercial CDs from Naxos, ARS Produktion, Éditio ns Hortus, Orpheus Classical, DENON and Accustika.